Venue
ICBAIE 2022 will take place at the Ji Hotel (Nanchang University, Qianhu)

(A) Address:
☛Hotel Address: No. 1333, Changhou Avenue, New District, Nanchang, China.
☛Ji Hotel (Nanchang University Qianhu Branch) is located at the intersection of Changping Road and Changying Avenue, close to Nanchang University, Nanchang University of Aeronautics and Astronautics, Jiangxi Normal University of Science and Technology, etc.
☛10 km (15 mins) from Nanchang West Railway Station.
☛ Changbei International Airport is approximately 30.1 km (30 mins) away.
(B) Hotel Reservation
☛Hotel Reservation Telephone:
Ms. Becky Wu +86-15217204403 (Coupon Code: ICBAIE)
☛Hotel Information Desk Telephone:
Ms. Becky Wu +86-15217204403 (catering, conference, sauna, entertainment, invoice, traffic etc.)
Any question please contact conference secretary email: icbaie@163.com

Nanchang, China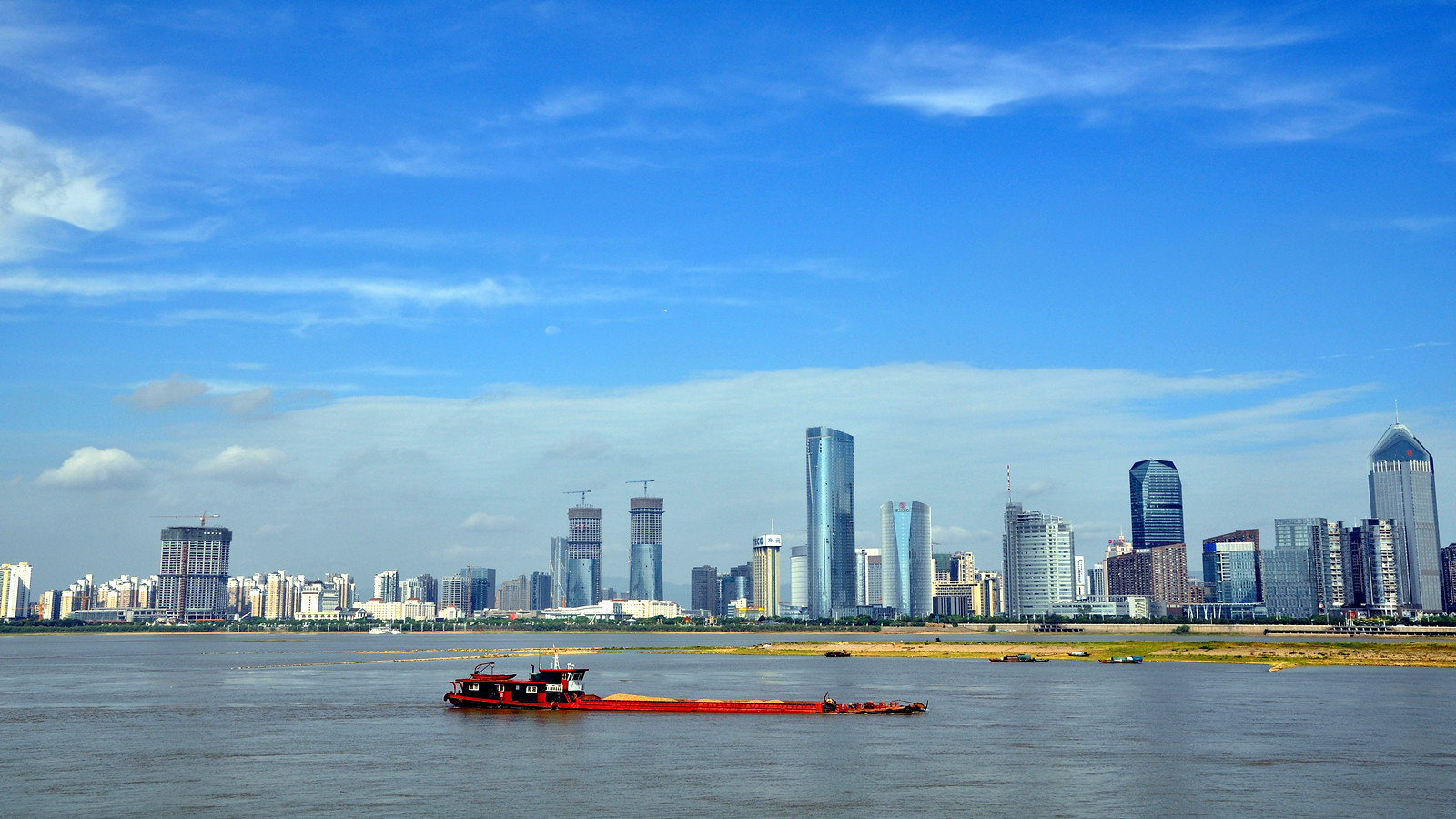 Nanchang (UK: /nænˈtʃæŋ/, US: /nɑːnˈtʃɒŋ/;[3] Chinese: 南昌; pinyin: Nánchāng) is the capital of Jiangxi Province, People's Republic of China. As of November 2017, the total population in Nanchang City was 5,246,600, while the built-up (or metro) area made of 6 urban districts plus Nanchang county is home to more than 4,300,000 inhabitants. Located in the north-central part of the province and in the hinterland of Poyang Lake Plain, it is bounded on the west by the Jiuling Mountains, and on the east by Poyang Lake. Because of its strategic location connecting the prosperous East and South China, it has become a major railway hub in Southern China in recent decades.
Nanchang is also a major city, appearing among the top 200 cities in the world by scientific research outputs, as tracked by the Nature Index[6] and home to Nanchang University, the key national university of "Project 211" in the city.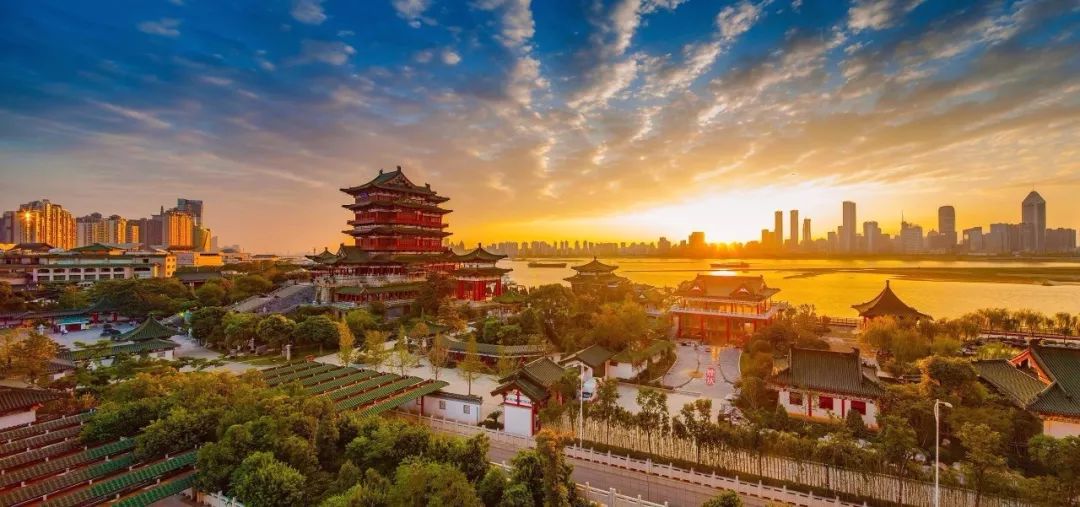 In 653 the Tengwang Pavilion was constructed, and in 675 Wang Bo wrote the classic "Tengwang Ge Xu", a poetic introductory masterpiece celebrating the building, making the building, the city, and the author himself known to literate Chinese-speaking population ever since.[8] The Pavilion has been destroyed and rebuilt several times throughout history. Its present form was reconstructed in the 1980s after being destroyed in 1929 during the Chinese Civil War.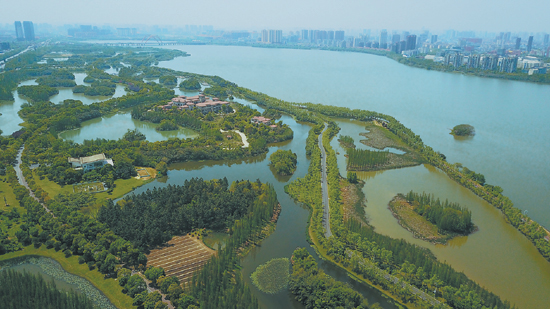 Nanchang is located in inland southeastern China, 130 km (81 mi) south of the Yangtze River and is situated on the right bank of the Gan River just below its confluence with the Jin River and some 40 km (25 mi) southwest of its discharge into Poyang Lake.